Live Good Inc., in partnership with, Union Station Homeless Services will host a virtual auction fundraising event celebrating diversity and unity.
March 22, 2022 – By
PRLog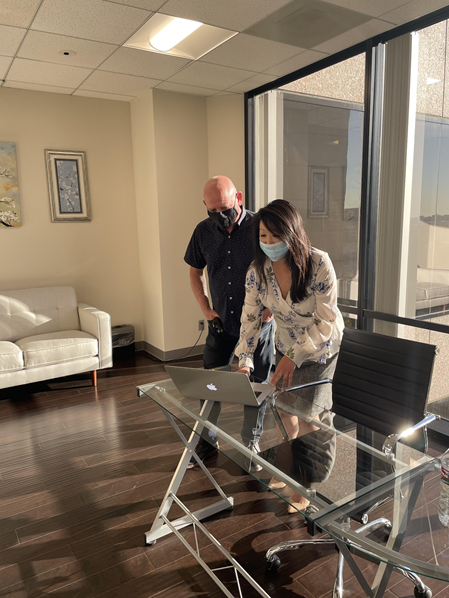 Live Good, Inc, in partnership with Union Station Homeless Services (USHS), is dedicated to raising funds to serve and empower the homeless population in Los Angeles and Orange County. The charity event will encourage the involvement of political leaders, local businesses, University of California, Irvine students and Live Good team members for organization and resources. All proceeds will go to the nonprofit organization USHS.
The online auction will open on Friday, April 22, 2022, to anyone who registers at https://livegoodinc.com/index.php/events/
For the past six years, Live Good team members have volunteered in serving Thanksgiving Dinner to the homeless in LA and Pasadena through USHS. This year, Live Good wants to bring this pressing issue to the attention of the Irvine community and build bridges across southern California to find strategic solutions.
Participants will have the exciting opportunity to bid on a private lunch with the President and CEO of the Newport Beach Chamber of Commerce and former Mayor of Newport Beach, Steve Rosansky. Irvine Mayor Farrah Khan will also be offering a "Lunch with The Mayor" as well as other local leaders.
"One of the most important functions of a society is to help take care of those people who can't take care of themselves."-Steve Rosansky
To donate auction items, for the event visit, https://livegoodinc.com/index.php/events
---
About Live Good Inc.
Live Good is a college student-run environmentally friendly and sustainable company with education and diversity as its core principles. The company hopes to model and inspire conscientious manufacturing: promoting local, organic methods that make a positive impact on people and the planet. By manufacturing in California, Live Good can ensure that the highest standards of hygiene and fair labor practices are maintained.
Live Good's mission is to promote ethical business practices as well as sustainable manufacturing in California and around the globe.
To learn more about Live Good and sign up for their newsletter visit: Live Good Inc. Follow on Instagram, Facebook and Twitter @LiveGoodInc
About Union Station Homeless Services
Union Station Homeless Services is a 501(c)(3) nonprofit organization that is committed to providing permanent solutions to end homelessness and rebuild lives. Headquartered in Pasadena, CA, Union Station has been in existence for almost 50 years. Union Station is the San Gabriel Valley's largest social service agency assisting homeless and very low-income adults and families. To learn more about USHS visit, unionstationhs.org.
About Steve Rosansky
Since January 2013, Steve Rosansky has been the President & CEO of the Newport Beach Chamber of Commerce where he manages an organization comprised of 630 member businesses. He served as a Newport Beach City Councilman from October 2003 to December 2012 and as the Mayor of Newport Beach from December 2006 to December 2007. Prior to joining the Chamber, Steve was active in the real estate and law professions and owned several restaurant businesses with his wife, Gina. Steve received a Juris Doctor degree from the UCLA School of Law in May 1985 and a Bachelor of Science in Economics from the University of Pennsylvania Wharton School of Business in May 1982.