Live Good Founder Jennifer Chi has been nominated for the Greater Irvine Chamber's 2021 Women of Influence Game Changer award for her work in advocating for human rights and environmental stewardship.
Through her experience as a factory investigator in Asia and working on human rights cases, Jennifer conceptualized a new mode of commerce in the manufacturing industry. By designing an eco-conscientious manufacturing model focused on prioritizing human health and sustainability, she founded Live Good in 2012, shifting from an outdated model of mass production and catapulting manufacturing into the 21st century.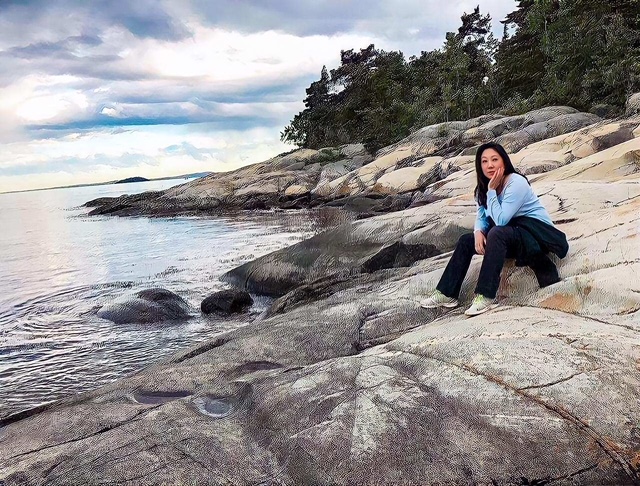 As a graduate of Stanford University, Jennifer focused on International Relations and Philosophy, assisting scholars at the Hoover Research Institution, and was involved with working on policy issues concerning school construction and safety in the post Columbine era for the U.S. Department of Education. She earned her law degree from George Washington University and began working on human rights cases. As a human rights investigator, Jennifer observed countless workers overseas get sick from toxic materials, unsanitary conditions, while laboring excessively long hours for minimal compensation.
With a history of humanitarian work, Jennifer and the Live Good team are dedicating their time to building bridges and creating strong partnerships in their community.
Live Good Inc. is a student-run community-based company built on diversity and inclusivity. Live Good employs top University of California, Irvine students, local moms and participants of Goodwill's Job Development Program for individuals with disabilities including autism, spina bifida, down syndrome and deafness.
Jennifer is a game-changer in the manufacturing industry, a leader and supporter of her community who embodies the humanitarian spirit through her actions.
"Jennifer Chi has devoted her entire career to working on social justice and human rights matters. From her work at a public interest law firm in San Francisco to her policy experience in Washington D.C. and abroad, her passion for improving the lives of others has always been clear. She now leads a company called Live Good which promotes the importance of education and diversity while uniting communities such as college students, church members, people with disabilities through the Goodwill job development program, and local manufacturing services. As the Founder of Live Good, Jennifer sought to address specific crises in manufacturing and distribution by developing a business with a new vision– a vision of inclusivity, sustainability, and community-orientation. Through her company, Jennifer is certainly a game-changer for individuals in the area, consumers, and the business world as a whole." – Greater Irvine Chamber of Commerce, 2021 Women of Influence Game Changer Nomination Description
---
About Live Good
Live Good was founded in 2012 as a direct response to current unhealthy and unsustainable manufacturing conditions. As a human rights investigator examining factory production in Asia with a focus on human trafficking, Live Good Founder Jennifer Chi saw firsthand the devastating toll present-day mass manufacturing has on human rights and the environment. The company's goal is to model and inspire conscientious manufacturing: promoting local, organic methods that make a positive impact on people and the planet. By manufacturing in the United States, Live Good can ensure that the highest standards of hygiene and fair labor practices are maintained. All products are manufactured in California, USA using 100% certified organic source materials and eco-conscious, community-minded practices.
To learn more about Live Good and sign up for their newsletter visit: Live Good Inc. Follow on Instagram, Facebook and Twitter @LiveGoodInc