Live Good Inc., in association with, Union Station Homeless Services presents a winter charity event celebrating diversity and unity at the historic Hangar 244 located in The Great Park, Irvine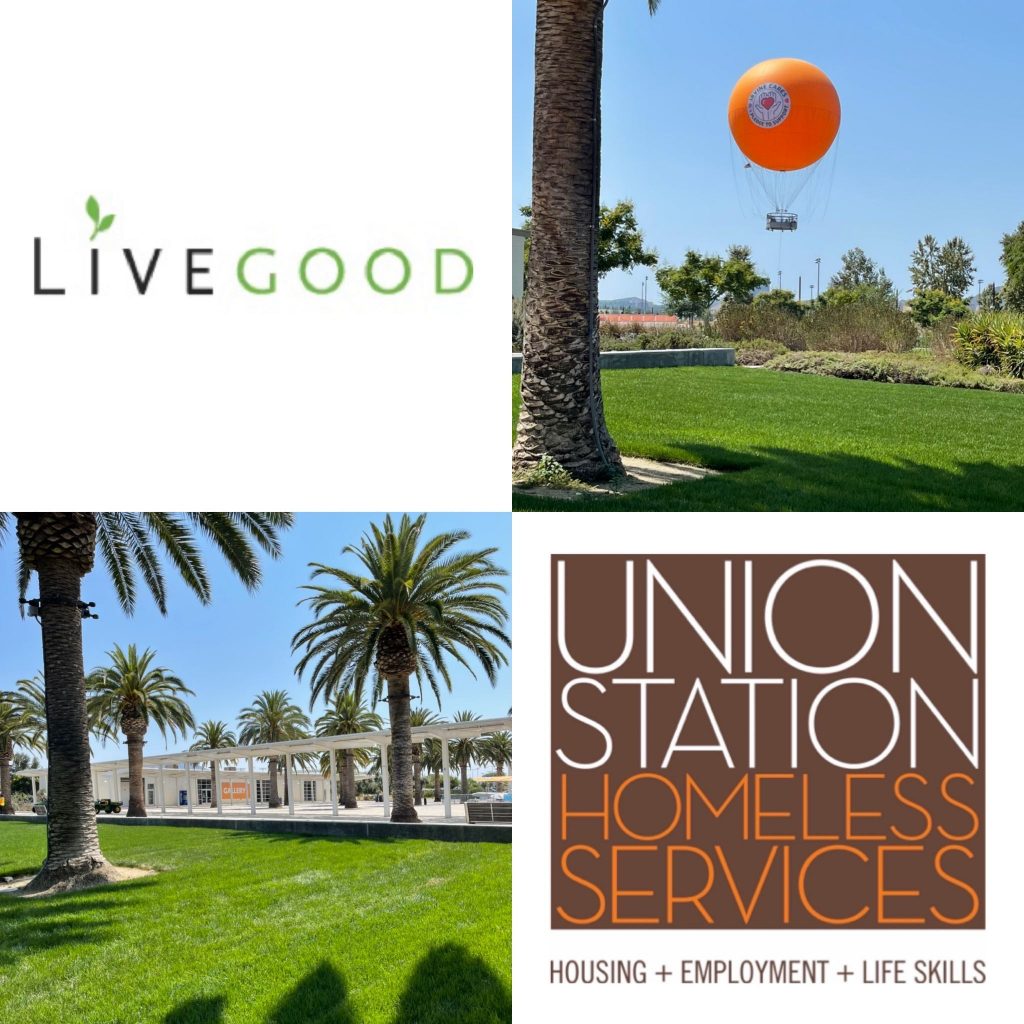 Live Good, Inc in partnership with Union Station Homeless Services (USHS), will hold a charity event dedicated to raising funds to serve and empower the homeless population in Los Angeles County. The event will encourage the involvement of local families, University of California, Irvine students, local restaurants & wineries, and Live Good team members for organization and resources. All proceeds will go to the nonprofit organization USHS.
For the past six years, Live Good team members have volunteered in serving Thanksgiving Dinner to the homeless in LA and Pasadena through USHS. For the new year, Live Good wants to bring this pressing issue to the attention of the Irvine community and build bridges across southern California to find strategic solutions.
"The decision to hold our very first charity event to serve the homeless was inspired by a beautiful children's book called 'The Boy, the Mole, the Fox, and the Horse' by Charlie Mackesy. It's a tale about four friends on a journey who discover that the bravest thing one can do is to simply ask for help. We are including a copy of this book in every package we deliver to the parents and children in our community this holiday season. I hope the wisdom inside touches your heart as deeply as it did mine."

– Jennifer Chi, Founder and CEO of Live Good Inc.
Tickets for "A Celebration of Love and Unity" are $65.00 for general admission. To purchase tickets please visit, A Celebration of Unity & Love Charity and Fundraising Event.
To donate to Union Station Homeless Services directly and for more information about how the proceeds for the event will be distributed, please visit unionstationhs.org. To donate auction items, food or beverages for the event visit, A Celebration of Unity and Love.
---
About Live Good Inc.
Live Good is a college student-run environmentally friendly and sustainable company with education and diversity as its core principles. The company hopes to model and inspire conscientious manufacturing: promoting local, organic methods that make a positive impact on people and the planet. By manufacturing in California, Live Good can ensure that the highest standards of hygiene and fair labor practices are maintained.
Live Good's mission is to promote ethical business practices as well as sustainable manufacturing in California and around the globe.
To learn more about Live Good and sign up for their newsletter visit: Live Good Inc. Follow on Instagram, Facebook and Twitter @LiveGoodInc
About Union Station Homeless Services
Union Station Homeless Services is a 501(c)(3) nonprofit organization that is committed to providing permanent solutions to end homelessness and rebuild lives. Headquartered in Pasadena, CA, Union Station has been in existence for almost 50 years. Union Station is the San Gabriel Valley's largest social service agency assisting homeless and very low-income adults and families. To learn more about USHS visit, unionstationhs.org.